Our People
The New Zealand Resuscitation Council is a national voluntary body with representation from major providers of resuscitation. Here you can find out more about the councillors who represent our members, or click the member's logo to link to that organisation.
Tony Scott
Chair / Royal Australasian College of Physicians
Tony is the current chair of the NZ Resus Council and ANZCOR. He has been on the Council since 2003 and represents the NZ division of the Royal Australasian College of Physicians. He represents ANZCOR as a delegate to ILCOR and was a task force member of the Acute Coronary Syndromes Working Group until 2015, when it completed its work. He works as a cardiologist in Te Whatu Ora, Waitemata district where he is Clinical Director of Cardiology. He worked previously as Northern Region Clinical Lead for the Cardiology Clinical Network and in this role was involved in the establishment of the National STEMI pathway. He has had a long interest in systems of care in particular as they relate to managing out of hospital cardiac arrest. He was involved with the establishment of the GoodSAM system now administered by the ambulance services. He has an interest in developing co-ordinated local networks to manage out of hospital cardiac arrest (OHCA) utilising existing networks and systems where possible.

Tonia Nicholson
Treasurer / Australasian College of Emergency Medicine
Tonia is an Emergency Physician and has represented the Australasian College of Emergency Medicine since 2005. She is both an Advanced Cardiac Life Support instructor and Advanced Paediatric Life Support instructor.
Resuscitation is an integral part of Tonia's daily clinical job. She has a special interest in teaching and is one of the Co-Directors of Emergency Medicine Training in her department,
For the past decade, Tonia has represented ANZCOR as a member of the ALS taskforce of ILCOR.

Lindsay Mildenhall
Secretary / New Zealand Paediatric Society
Lindsay is a Consultant Neonatologist at Counties Manukau District Health Board, with research interests in Neonatal Echocardiography. He was an ILCOR Neonatal Resuscitation worksheet author for the 2010 review, and a Topic Co-Chair from 2015-2020.
In 2022 he was created an Officer of the NZ Order of Merit (ONZM) for services to Neonatal Intensive Care and resuscitation training.
Lindsay has represented the New Zealand Paediatric Society since 1999.

Renee McKeany
CORE and NLS Instructors of New Zealand (CINZ)
Renée joined the council as representative of the CORE Instructors of New Zealand (CINZ) in 2017. She has been secretary of the CINZ Executive for more than 10 years, and recently was elected as chair of this group. She has been a NZ Resuscitation Council CORE Advanced Instructor for 19 years. Renée is a registered nurse with more than 25 years experience in clinical cardiology. She has worked as a Resuscitation Coordinator for
Te Whatu Ora, Health New Zealand, and currently works in the Emergency Department and Critical Care for Te Whatu Ora Wairarapa. With an emphasis on education, Renée has a strong focus on quality.
Anna Lawson
New Zealand Nurses Organisation
Anna works full time as the Associate Charge Nurse in the Intensive Care Unit at Palmerston North Hospital. She became involved in the professional arm of the New Zealand Nurses Organisation from 2010-2014 on the Critical Care Nurses section national committee. During this time the committee laid the groundwork for the New Zealand College of Critical Care Nurses, and also started providing workshops for critical care nurses.
Anna has become increasingly involved with the New Zealand Resuscitation Council over the last 10 years, and has a passion for its CORE and Newborn Life Support programmes.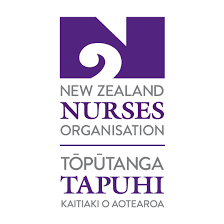 Aaron Waterreus
Fire and Emergency New Zealand
Aaron is the Specialist Response Manager for Fire and Emergency New Zealand and holds the portfolio for the Medical First Response and Medical Co-Response functions that Fire and Emergency provide, in support of our ambulance services. Aaron's background includes 6 years with the Royal New Zealand Air Force, 25 years with the New Zealand Fire Service and Fire and Emergency New Zealand, and three years working in private Crisis and Emergency Management roles in the Middle East. Aaron has a master's degree in emergency management from Massey University.

Chris Shimmin
New Zealand Red Cross
Chris was born and raised in Taranaki. He has worked for the New Zealand Red Cross since 2019, when he joined the First Aid Team as a Training Team Lead. Chris first wore the Red Cross emblem over twenty years ago when he was deployed overseas as a medic for the New Zealand Army. Training others was part and parcel of his role within the military and he continued with this when he left the Defence Force, working as a medic on industrial sites and offshore.
Chris has recently been appointed to the position of Quality Assurance Manager for First Aid at New Zealand Red Cross. In this role his focus is on continuous improvement of first aid training, with a keen interest in course development. One of his goals with training is to make people more confident in their ability, and therefore more likely to help in a first aid situation.

Christine Brabyn
Advanced Paediatric Life Support
Christine is an Emergency Physician who has dual fellowship in Paediatrics and Emergency Medicine. She is an Advanced Paediatric Life Support Instructor and has been involved in teaching throughout New Zealand and the Pacific Islands since 2011. She has a special interest in medical education specifically teamwork, human factors and simulation based training.
She has been a member of Paediatric Research in ED International Collaborative (PREDICT) since 2017 and been a site investigator for a variety of Paediatric Emergency medicine studies.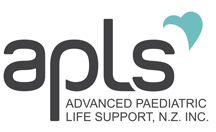 Elaine Gray
New Zealand College of Midwives'
Elaine has been the New Zealand College of Midwives' representative since 2013. She works for the college as a Midwifery Advisor with a portfolio of Continuing Education.
A practicing registered midwife since 1985, Elaine is an experienced educator in maternity services who has developed and delivered midwifery education programmes. She has a particular interest in resuscitation on women during pregnancy and newborn babies.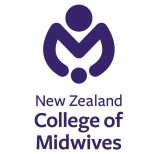 Emily Wynch
Wellington Free Ambulance
Emily began her ambulance career in 2000 in the United Kingdom with East Midlands Ambulance Service. In 2011, she moved to New Zealand to join the Wellington Free Ambulance Urgent Community Care team as an Extended Care and Intensive Care Paramedic.
Following 5 years with this team, she took on the position of Clinical Quality Improvement Manager. Her current role is a Paramedic Tutor on the BHSc Paramedicine at Whitireia Polytechnic in Porirua.

Gabrielle Nuthall
New Zealand Paediatric Society
Gabrielle is a Paediatric Intensivist who works as a specialist at Starship Children's Hospital, Auckland. Having trained as a paediatrician in Australia and New Zealand, Gabrielle then completed fellowships in paediatric intensive care in Vancouver and Toronto. Gabrielle has been on the New Zealand Resuscitation Council since 2003.
Gabrielle's areas of interest are resuscitation, simulation, teaching, early warning scores, and medical emergency teams. She is a founding member of the Starship Simulation Program, an Advanced Paediatric Life Support Instructor, a member of the Paediatric Task Force Committee of ILCOR, and chair of the Starship Resuscitation Committee.

Gerry Devlin
Heart Foundation
Gerry is the current Medical Director of the Heart Foundation and is clinical leader of the New Zealand Cardiac Network. He is an Honorary Associate Professor with the University of Auckland. Having worked as a Cardiologist and Interventionalist for 22 years at Waikato DHB Gerry moved at the end of 2018 to take up a new challenge as a Cardiologist in Gisborne.
Gerry is an experienced general cardiologist, with a special interest in the prevention and management of coronary artery disease, hypertension and heart failure. He is a graduate of Trinity College Dublin Ireland and moved to New Zealand in 1988. He successfully completed his FRACP in 1995 and is also a Fellow of the Cardiac Society of Australia and New Zealand.
He became a Fellow of the European Society of Cardiology in 2012 and completed an MD thesis with the University of Auckland in 2013. Gerry is a busy clinical researcher with over 100 publications. Research interests include acute coronary syndromes, heart failure and systems of care.
Gary Payinda
Surf Life Saving New Zealand
Gary is a consultant in Emergency Medicine at Whangarei Hospital, and works for the Auckland Rescue Helicopter Trust as a Pre-Hospital and Retrieval Medicine specialist. He serves as the National Medical Director for Surf Life Saving New Zealand, and serves as Chair of the Medical Committee of the International Life Saving Federation.
His interests are in trauma, ultrasound, and medical education. His vision is for every one of the 5,000 surf lifeguards in New Zealand to be competent community first aiders—a small army of people spread throughout NZ who are willing and capable of helping others. He hopes to help the Council craft simple, memorable, and effective national first aid guidelines for first aiders and first responders.

Cheyenne Heka
Royal New Zealand College of Urgent Care
Tēnā koutou katoa. He uri tēnei nō te Tai Rawhiti, ko Ngati Kahungunu te iwi, ko Ngati Pahauwera te hapu.
Cheyenne Heka is an Urgent Care Registrar working in Poneke, Wellington. Cheyenne joined Whakahauora Aotearoa - New Zealand Resuscitation Council in November 2022, taking up the position from her predecessor Dr Jean Kelly. She is passionate about health inequity, systemic inequalities in healthcare and Te Reo Māori.

Kelsi Nichols
New Zealand Defence Force
Originating from Te Aroha, Kelsi is an alumnus of Auckland Medical School 2012. Having joined the NZ Army on a loan scheme during medical school, she has been working as a Medical Officer in the military since 2015. A combination of general practice, occupational medicine (including aviation medicine), and battlefield medicine, working for the NZ Defence Force keeps Kelsi on her toes and generates some reasonably good work stories, including some disaster relief work around the Pacific, and a tour of duty in Iraq in 2019.
Kelsi was asked to take over as the NZDF representative on the Council in 2021, where she adds to the culture by always bringing her knitting to meetings.

Matt Webber
Cardiac Society of Australia and New Zealand
It is a pleasure to sit on this council on behalf of the Cardiac Society of Australia and New Zealand. I am a Cardiologist with eight years specialist experience in cardiac rhythm abnormalities, including life-threatening arrhythmia necessitating prompt and targeted resuscitation. Prevention is the best medicine so outside of work I am a passionate biker and hiker.

Sean Galvin
Royal Australasian College of Surgeons
Sean is consultant Cardiothoracic Surgeon working at Wakefield and Wellington Hospitals. After graduating from The University of Otago in 2002 he completed basic surgical training at Dunedin Hospital. Advanced surgical training in Cardiothoracic Surgery was then completed through the Royal Australasian College of Surgeons with positions in Dunedin, Hamilton, Wellington and Melbourne. Post-fellowship training in Melbourne focused on surgery of the thoracic aorta, valve repair surgery, the use of arterial conduits in coronary surgery and both general and minimally invasive thoracic surgical techniques.
Sean has a strong interest in clinical leadership, education and research. He holds the position of Adjunct Professor at Victoria University of Wellington, Hon Clinical Senior Lecturer at the Department of Surgery and Anaesthesia at the University of Otago, Honorary Research Associate at the Gillies McIndoe Research Institute and is a member of a number of professional groups including the RACS NZ regional Board, RACS Board of Cardiothoracic, RACS Younger Fellows Committee, the New Zealand Cardiac Surgical Network and is on the expert advisory group for the HQSC surgical site infection programme for Cardiothoracic Surgery.

Kevin Nation
Chief Executive
Kevin has been involved with the Council for more than 15 years and his contribution has included setting strategic direction, general management of operations, and developing education and training programmes. He has experience as a nurse in clinical cardiology and resuscitation education at the Waikato Clinical Campus.
He is a current member of the International Liaison Committee (ILCOR) Education, Implementation and Teams task force and has previously held roles on ILCOR's Basic Life Support task force and as a Domain Lead for airway and ventilation. Kevin has a strong interest in developing the capability of New Zealand's resuscitation instructors.
Rachel Allan
Administration and Services Manager
Rachel joined the team in January 2018. She has an eclectic career background covering both not-for-profit organisations in the health and social services sector and also working in central government. Rachel has accounting qualifications and is registered with Chartered Accountants Australia New Zealand.
In her spare time Rachel enjoys genealogy, hiking, working with natural fibres and spending time with her husband, two adult children and her two fur babies.
Teghan Mear
Communications and Engagement Manager
Teghan joined the team in October 2019. Teghan joins the New Zealand Resuscitation Council from the Baking Industry Association of New Zealand where she worked as their Business Development Manager.
She is originally from Rotorua, but moved to Wellington to study at Victoria University where she did a conjoint BA/BCom in Marketing, English Literature and History.
When not at work, Teghan enjoys cooking, eating, reading, sewing and (when she can) travelling.
Karen Nixon
Administration and Engagement Coordinator
Karen joined the team in April 2021.
Her background includes working in various administrative and coordination positions, most recently working for Presbyterian Support Central as the Village Coordinator within their aged care sector.
Prior to this she worked for the film production company, Wingnut Films Productions Ltd.
When not at work, Karen enjoys the madness of her family, exploring new places, landscaping her garden and wine enjoyed with good friends.